Product Type
Samsung INR18650 35E
Standard discharge Capacity
Min 3,350mAh
- Charge : 0.5C(1,700mA), 4.2V, 0.02C(68mA) cut-off @RT
- Discharge : 0.2C(680mA), 2.65V cut-off @RT
*1C=3,400mA
Charging Voltage
4.2V
Nominal Voltage
3.60V
Charging Method

CC-CV
(constant voltage with limited current)
Charging Current
Standard charge: 1,700mA
For cycle life : 1,020mA
Max. Charge Current
2,000mA (not for cycle life)
Max. Discharge Current
8,000mA (for continuous discharge)
13,000mA (not for continuous discharge)
Discharge Cut-off Voltage
2.65V
Cell Weight
50g max
Cell Dimension
Height : Max. 65.25 mm
Diameter: Max. Φ 18.55 mm
Operating Temperature
(Cell Surface Temperature)
Charge : 0 to 45°C
Discharge : -10 to 60°C
Storage Temperature
1 year : -20~25°C (1*)
3 months : -20~45°C (1*)
1 month : -20~60°C (1*)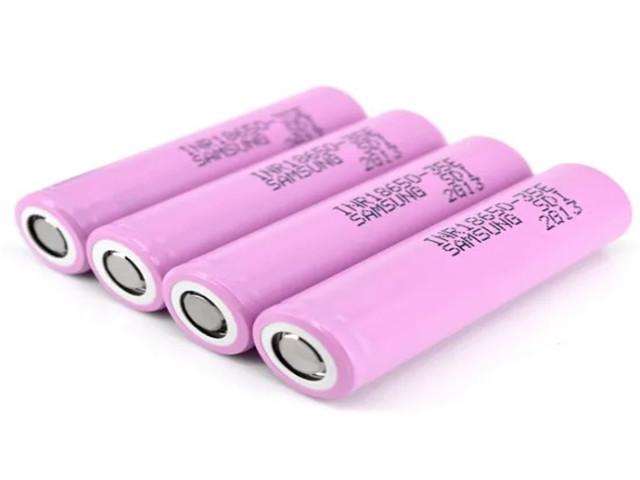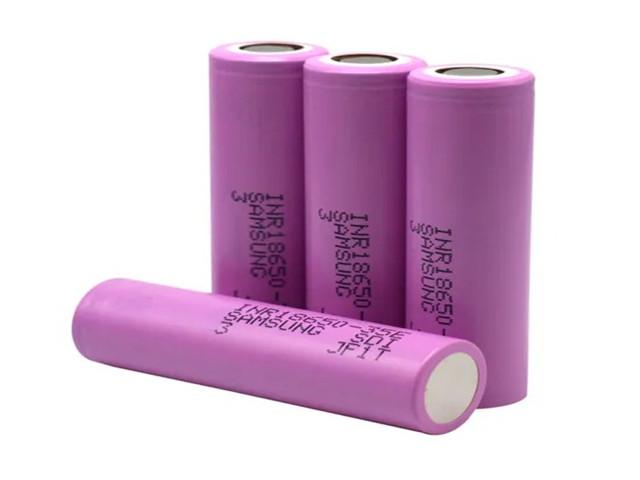 INR18650 35E

· Warranty
As long as the cell is treated in accordance with this product specification, one year limited warranty against workmanship
and material defects is given.

· High Safety
High and stable performance & heat resistant. Top design and technology to prevent risk of explosion. The battery pack is impact proof
and can sustain heavy external shocks.

· Reliable Quality
We have strict quality control and all products have to be tested.
battery pack that guarantee our running distance and safe requirement are up-to standard.

· OEM/ODM Welcome
We can provide you with custom made service for battery pack sample order and testing. Battery can fit for Emergency lighting, Flashlight,
and Solar lights etc.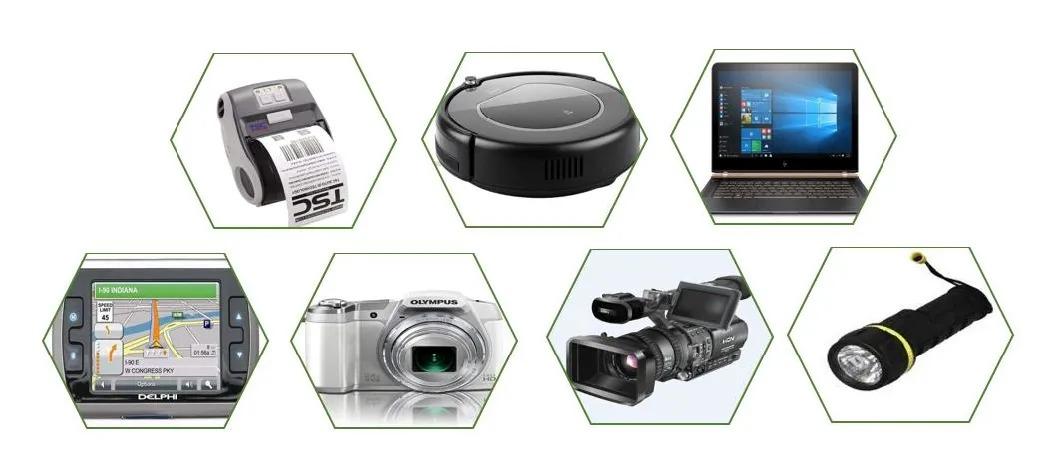 JYH Technology Co., Ltd.,specializes in the R&D, manufacture, sales and service of various rechargeable batteries.Established in 1999,
located in Jiangmen,Which is close to Shenzhen,Guangzhou and Zhongshan so that export is very convenient. In our ISO 9001:2015 - Certified factory,
Which covers an area of 30,000 square meters, and accommodates over 500 employees, daily capacity 500,000 pieces. With professional technician team,
experienced workers and advanced equipments, we are determined to provide you high-quality products.
Certificates
Our Products acquire UL,CB,KC, etc. certificates ,and UN38.8/MSDS/ROHS reports which are easy for battery transportation.
Customized Products
JYH also has established good partnerships with abroad enterprises on Customized/OEM/ODM projects, so we can help you to expandyour market.
Welcome to take samples to test, more details please contact us.
Strict Quality Control
We always insist the trust and honest, Quality service is our principle, Satisfies all the customers is our tenet. JYH strictly follow the requirment
of ISO9001 quality management system. Our advantage is that our own cells can ensure the quality of products,and which can be customized
according to the needs of customers.